Requirement:
Left side panel removed
Water inlet emptied
Removal of water inlet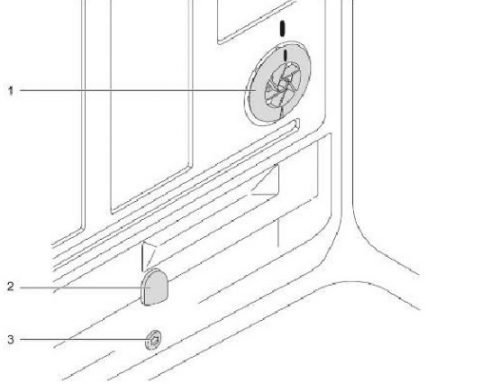 1 – Expansions opening-nut; 2 – Cover, water inlet; 3 – Water inlet connection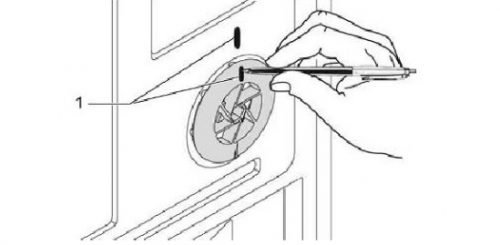 1 – Markierung
Mark the installation position of the expansion opening nut and remove expansion opening nut.
Remove cover cap (optional).
Remove water inlet connection.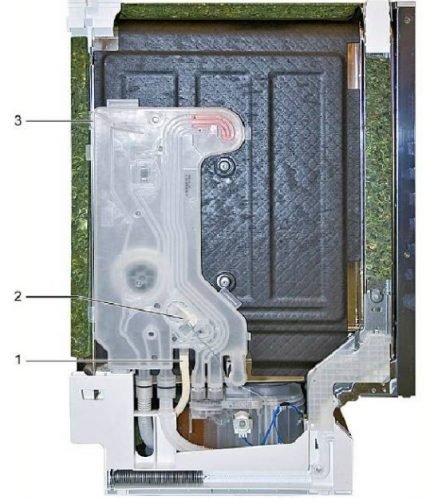 1 – Water supply hose with clamp; 2 – Impeller wheel counter with cover; 3 – Catch mechanism
Bend out the guard cover of the impeller wheel counter and remove plug connection.
Loosen hose clamp on the water supply and remove supply hose.
Carefully pull water inlet forwards. In doing so, detach from the holder on the rear of the appliance and remove.
After prolonged operation the water inlet may become stuck to the bitumen insulation and be difficult to remove.
Mounting water inlet
Insert the water inlet to the connection s of water softener and drain hoses.
Slip water inlet hose to water inlet and fix it with the clamp.
Press the water inlet to the container.
Lock the water inlet on the container.
Assembly sequence
The assembly sequence described here is to be kept.
Prevent leakage
Avoid squeezings of the connections to the Water softener and water drain hoses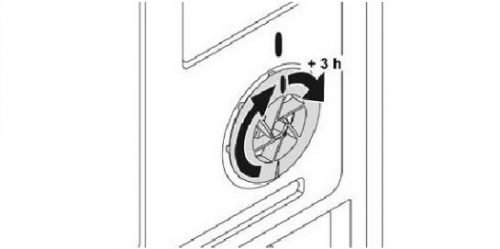 Tighten the expansion opening nut to the marking.
To prevent leakage, around the value + 3 hours (1/4 revolution) continue to tighten.
Mount and tighten water inlet connection.
Push cover cap (optionally) to water inlet connection.
Connect the wheel counter with the electrical plug.
Leakage
Pay attention to the correct position of the sealing in the expansion opening.