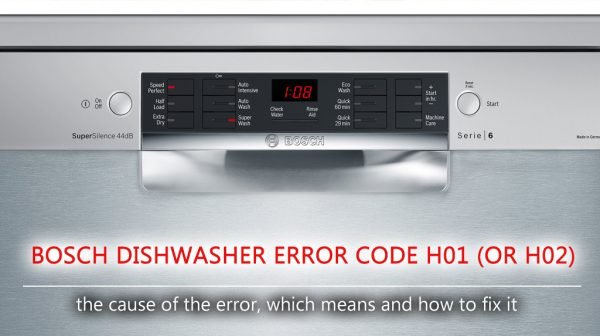 Many owners of the Bosch dishwashers perceive h01 (h: 01) or h02 (h: 02) and other signs as an error. But in fact, this is not an error, and you accidentally got into the start-up timer menu (delayed start of washing dishes). In this case, h01 means that washing dishes will start exactly in 1 hour; if the display shows h02, then washing process will begin exactly in 2 hours. As a rule, in most models of dishwashers from Bosch, a delayed start can be set in the range from 1 to 24 hours.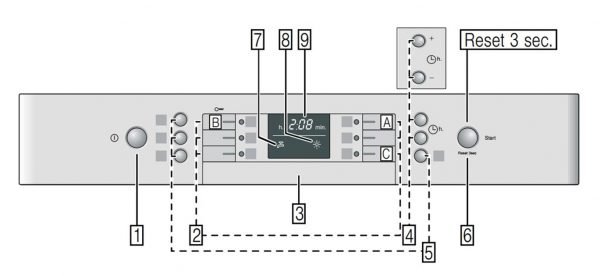 Timer programming
You can delay the start of the program in 1-hour steps up to 24 hours.
Close the door.
Switch on ON/OFF switch [1].
Press button [4] + until the digital display [9] jumps to h:01
Press [4] + or – button until the displayed time corresponds with your requirements.
Press START button [6], timer programming is activated.
To delete timer programming, press the [4] + or – button until h:00 is indicated on the digital display [9].
You can change your program selection at any time until the program starts.