If you see the e17 error on your dishwasher display, do not despair. This error may indicate a high water pressure in the water supply network.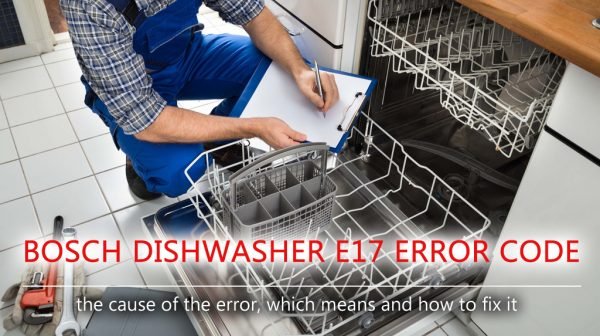 To achieve the highest efficiency of the appliance, it is necessary to provide water pressure in the range from 0.03 to 1 MPa. It is easy to get rid of this error by slightly closing a water supply valve. If the water pressure is constantly high, it is required to solve the problem with installing additional devices to lower the water pressure in the dishwasher.
Sometimes, in some models, the manufacturer installs a special gasket that can lower the pressure, depending on which side to put it into the system. The detail is located on the hose and at the beginning of the intake valve.
In rare cases, there is a simple breakage of the intake valve. Or more precisely, the flow sensor is out of order. In this case, its replacement is required.