The E02 error code on the Bosch dishwasher display means there is a problem of heating water because of electronics.  In fact, the explanation is not sufficient. The electronics include not only the control module but also the wiring of the entire circuit containing the heating element and the board.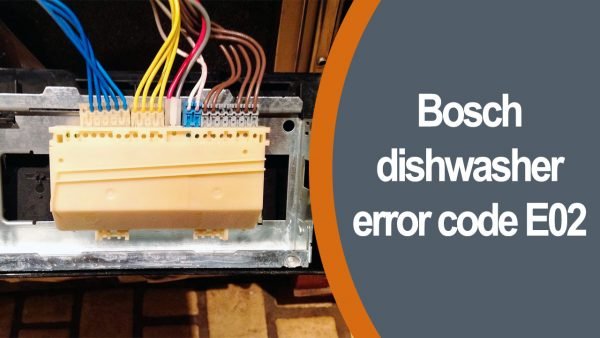 How to troubleshoot
The very first thing to do is to check the wiring inside the dishwasher. Do not overlook any burnt, frayed or loose wires. Take your time to carefully examine the wires.
If no damage is obvious, get a multimeter and check each wire for being defective. A wire may be broken somewhere under the insulation cover and make trouble. If you detect some faulty wiring, replace it.
The second reason for the E02 error code to appear is the malfunctioning control module. If the heating element relay has burnt out, the heater won't run, and the water will remain cold.
An inexperienced handyman will hardly detect the malfunction. It may not appear as any burnt contacts or black sections on the board.  Before making a diagnosis, even an experienced specialist should check:
the heating element
wires
the thermostat
and only then consider the control board malfunction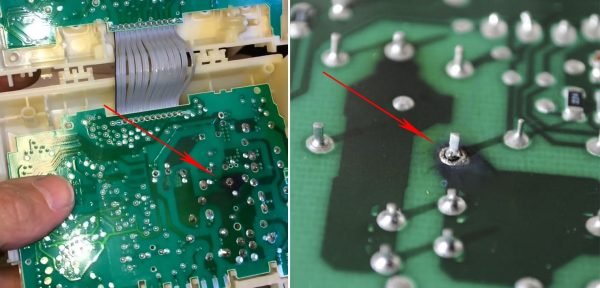 Usually, it is easy to find the heating element relay on the board. There is at least one wire connecting the heater and the part. If it is the case, a competent specialist can replace the wire. And it will be cheaper than getting a new board.
However, it is not always possible to repair the control panel. In most cases, it is cheaper to buy a new heating element relay then to repair it. Well, it depends on the service price and the cost of the new board.  If you decide to do it yourself, make sure you get the identical part, the right one for your BOSCH dishwasher. And before you start replacing the board, take a picture of all the wires and sockets to reconnect everything correctly.
Your patience and care will bring back to life your dishwasher.
How to replace the control panel