Corresponding side panel removed.
Removal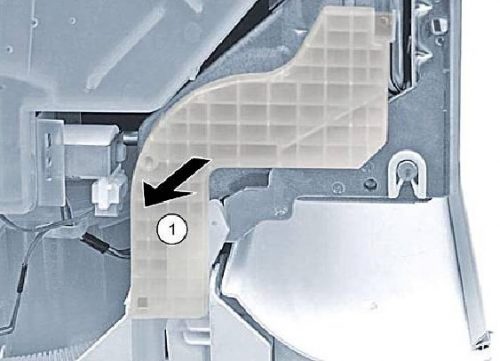 Remove cord guide cover outwards.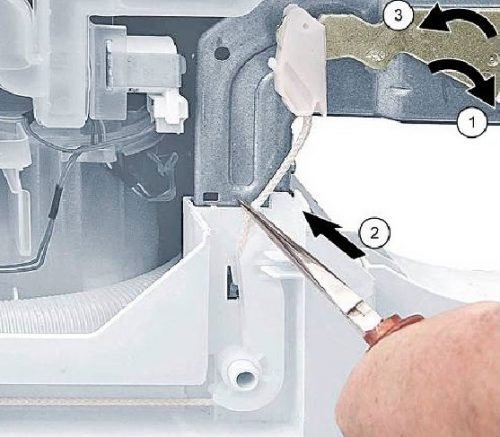 Open door slightly.
Grip tension cord with flat-nosed pliers.
Close door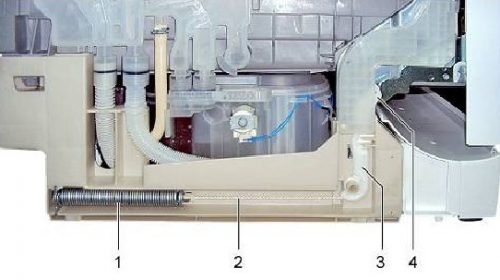 Remove cord system with spring (1), cord (2), deflection lever (3) and holder (4) forwards
Version:
Height:
Colour:
Weihgts of Furniture door:
Fully integrated
86,5 cm (39dB)
Light Blue
3,0 Kg to 10 Kg
Fully integrated
86,5 cm
Pink
3,0 Kg to 10 Kg
Integrated
86,5 cm
Green
2.5 Kg to 8.5 Kg
Fully integrated
81,5 cm
Black
2.5 Kg to 8.5 Kg
Integrated
81,5 cm
Blue
2.5 Kg to 8.5 Kg
Free standing;
Build under
86,5cm + 81,5 cm stainless steel
Red
Free standing;
Build under
81,5 cm
Yellow
The door springs can be identified by a coloured dot on the rear of the appliance.
The door springs must be replaced in pairs only!
Do not install different springs!
The same colour coding must be used on the right and left
Assembling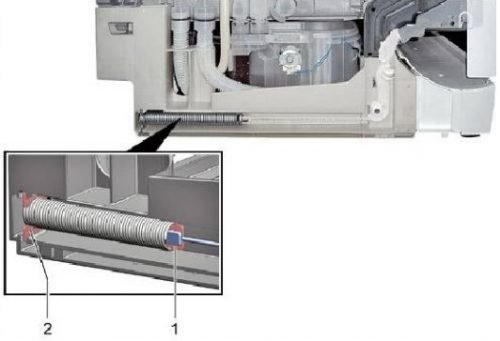 Insert tension cord to the spring (1) and fix it in the notch of the base pan (2).
Tension cord holder
The tension cord holder must be attached as illustrated in order to prevent friction on the base pan.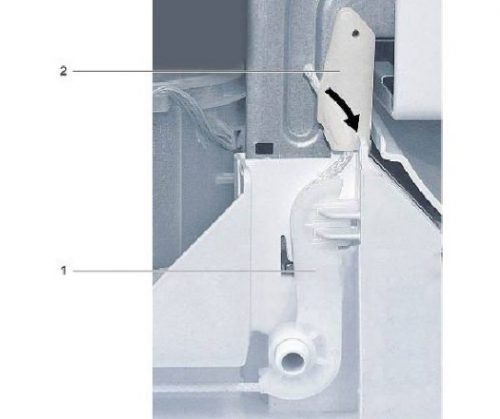 Fix tension cord holder in the notch of the base pan. The cord system is automatically attached to the door lever.
Installing door spring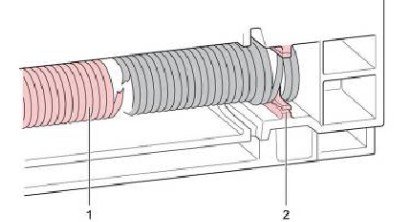 1-Spring; 2-Notch
Install cord system in reverse order, Fix the spring in the providet holder of the base pan.
If spri ng is broken (1) or tension cord i s torn and if it is suspected in general that the plastic holder (2) sprayed on the container is damaged: Attach new spring with the metal retaining plate enclosed with the spare part!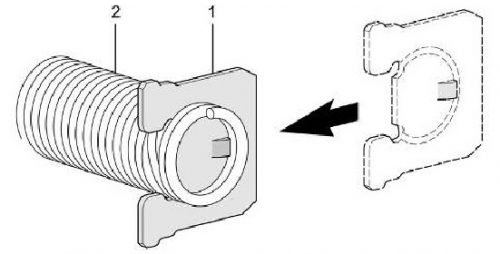 1-Metal retaining plate; 2-Spring
Attach metal retaining plate to spring.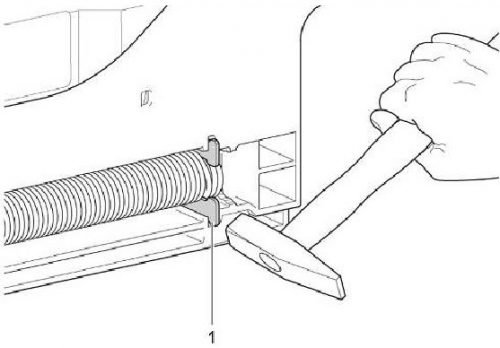 Hammer metal retaining plate into designated groove in base group.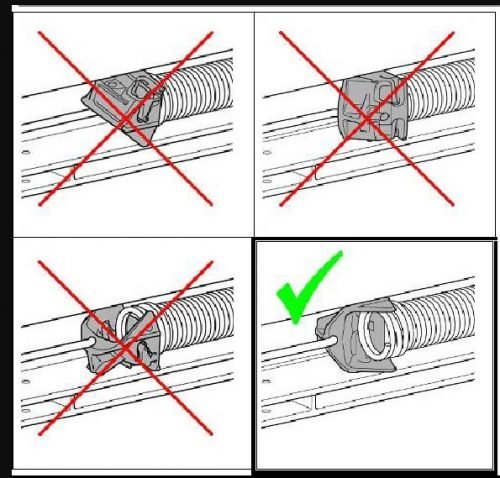 When converting or replacing the spring, ensure in particular that the front plastic holder is correctly repositioned; otherwise it may cause noises on the side panel.
Place plastic holder correctly in the base group.