A sealant is a small rubber part in the dishwasher contraction. Its malfunction can cause the leakage of water from the device. A user can replace the old part with the new one without any help of a specialist. To accomplish this successfully, just follow the simple instructions.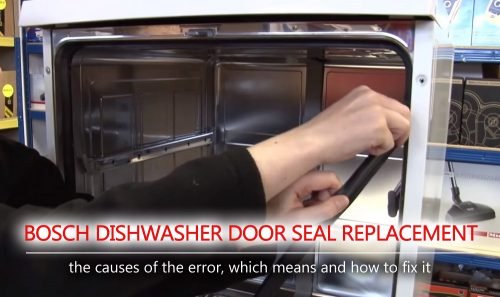 What is the sealant and how to decipher its breakage?
The sealant is related to the dishwasher door. Due to this detail, the device is tightly closed during the washing procedures. There are only two areas where the seal can be located. First, if it inside the case, you just need to open the door to gain access to the seal. The rubber material frames the machine from three sides. Secondly, the detail can be placed at the bottom of the device.  Therefore, you need to make a few simple steps to get to the seal.
Damage to the seal is indicated by the dishwasher leakage. It can be almost invisible, so you should check the surface under the device from time to time. Also, defected seal should be removed and replaced.
The procedure for replacing the Bosch dishwasher seal
To repair the device, you need a new seal, a screwdriver and a small pair of tweezers. Before starting repair works, make sure that the machine is disconnected from the electricity power and water supply system.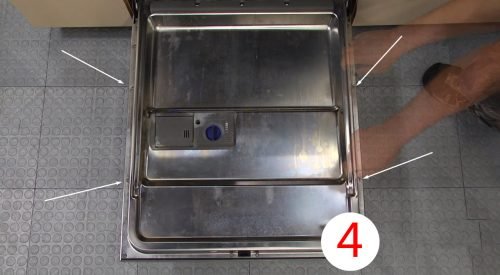 If the seal is located at the bottom of the door, unscrew the screws on the device front to remove the cover.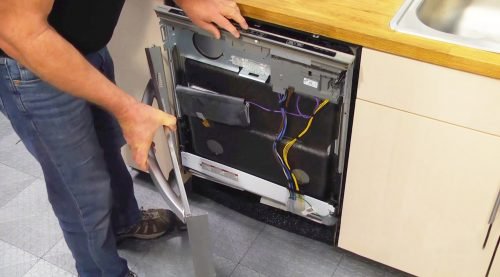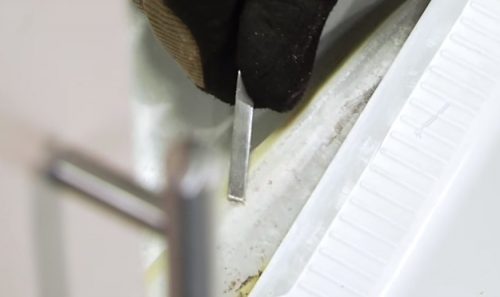 or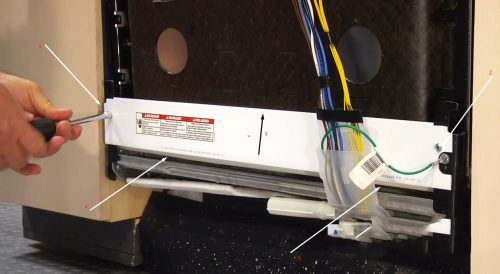 Remove the cover – the wires panel will be in sight. Unscrew the 4 screws on the panel
Open the door and pay attention to the place of its attachment to the body.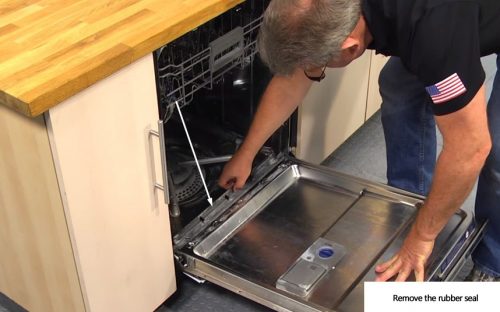 There you can see only a part of the seal – take out the whole part with tweezers and detach it.
Install a new seal, inserting it into a special hole around the perimeter.
Assemble the structure in a reverse order.
If the seal is located inside the chamber, just open the door, remove the seal and insert a new one.