Requirement:
Remove worktop (if fitted).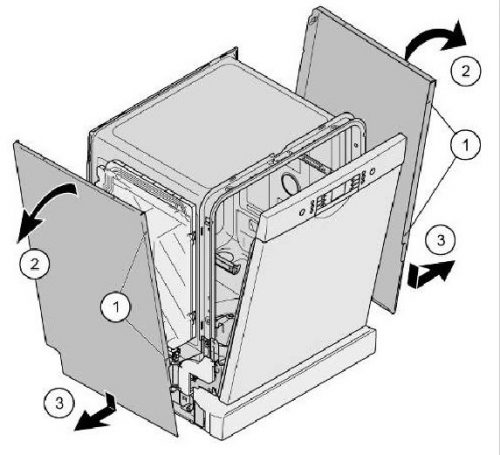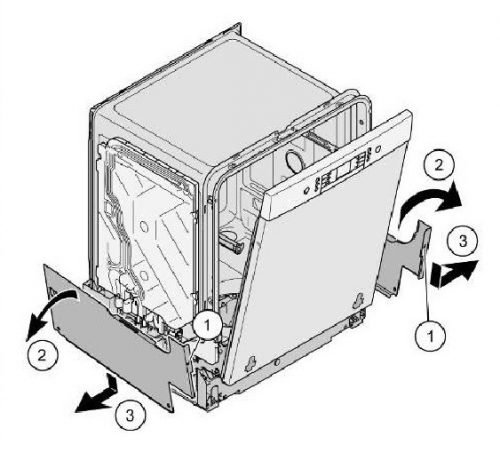 Removal
Loosen screws of the side panel on the front side.
Fold out the upper side of the side plate.
Push down the side panels and detach from the retaining lugs of the base pan.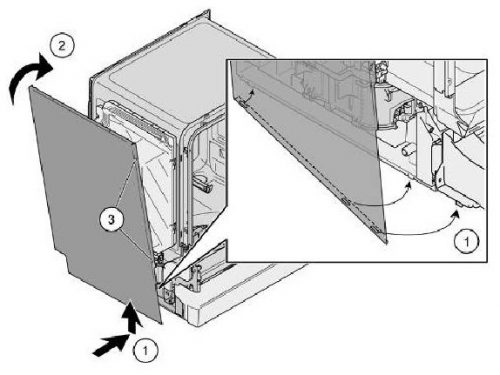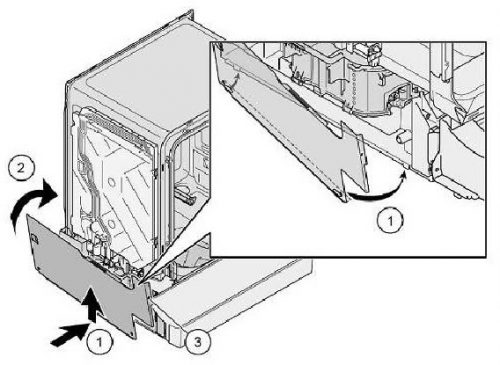 Installation
Attach the side panel to the catches of the appliance underside.
Press evenly onto the appliance.
Screw together side wall.