Requirement:
Right side panel removed.
Liquor reservoir drained.
Removal of liquid reservoir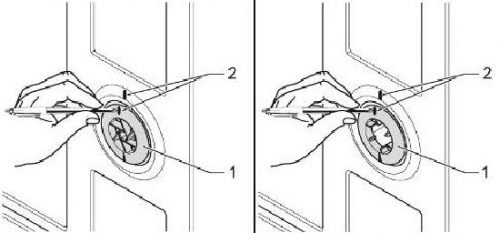 Tag the steam vent nut in mounting position.
Remove the steam vent nut.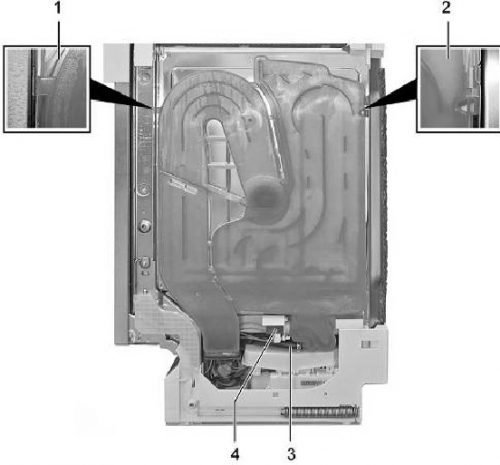 1 – Catch mechanism. 2 – Holder. 3 – inlet/drainage hose. 4 – Actuator
Loosen catch.
Loosen catch and remove liquor reservoir forwards.
Remove inlet/drainage hose.
Disconnect electrical connection to actuator..
Mounting liquor reservoir
Insert the liquor reservoir to the catch.
Fix the liquor reservoir to the holder.
Leakage
Pay attention to the correct position of the sealing in the container opening.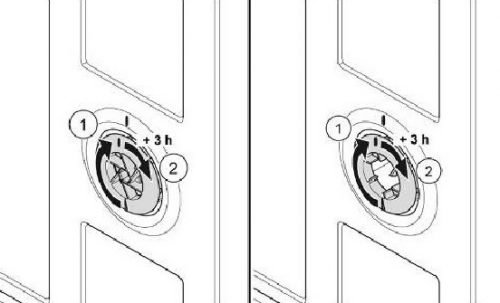 Tighten the expansion opening nut to the marking.
To prevent leakage, around the value + 3 hours (1/4 revolution) continue to tighten.