Requirement:
Side panel on left removed
Risk of breakage
Do not bend or kink boards with a flow sensor in the flask!
Component is very sensitive!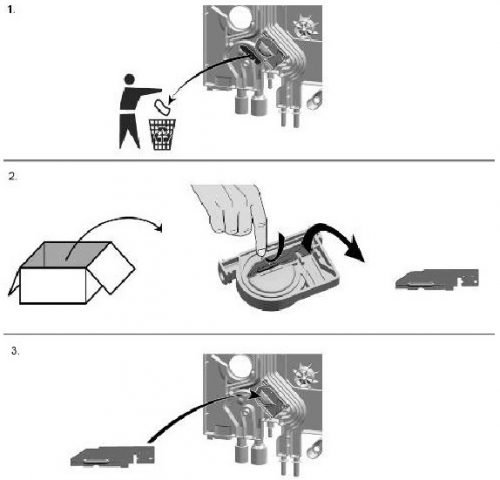 Carefully bend out the plastic flap on the heat exchanger / water inlet.
Loosen plug-and-socket connection:
Take complete board with flow sensor out of the catch mechanisms.
Unpack new flow sensor, take board out of transportation safety device and dispose of holder.
Carefully attach new board to the heat exchanger} water inlet. Reconnect power supply and bend back plastic flap.