Requirement:
Outer door or decor panel removed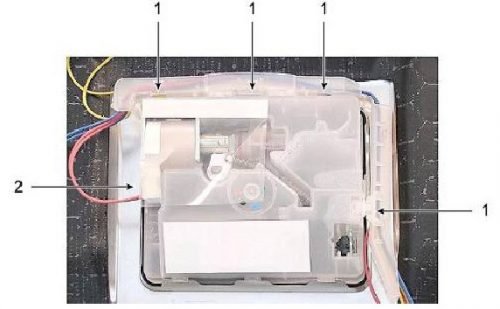 Removing the dispenser
Take cable duct out of the catches.
Loosen plug-and-socket connection.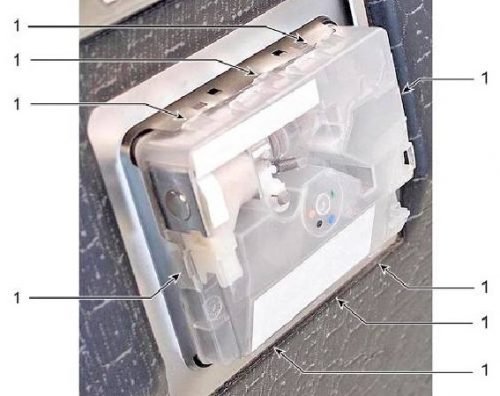 Sharp-edged sheet-metal parts!
Risk of injury
Use protective gloves.
Removal
Carefully bend sheet-metal brackets away from the dispenser and press dispenser carefully inwards and ensure that it does not fall into the appliance.