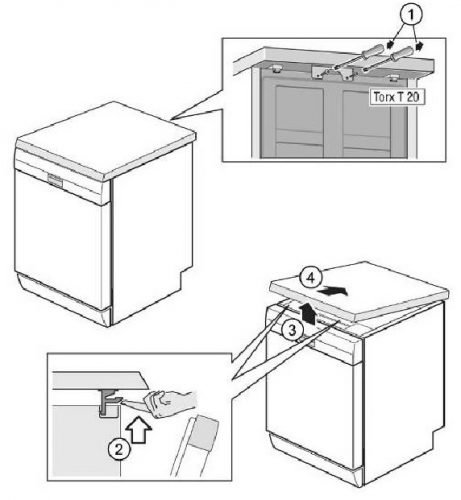 Removal
Remove two screws at rear.
Press up both locking levers under the worktop.
Lift the front of the worktop slightly.
Push back the worktop and lift off.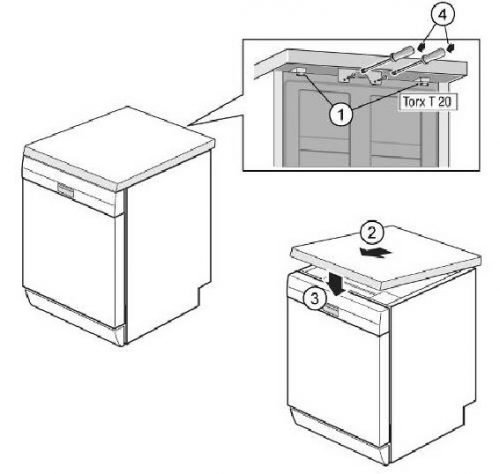 Installation
Lock back of worktop into the guides with the retaining lugs.
Push forwards.
Press down front of worktop until both locking levers click into position.
Screw the two screws back in again.