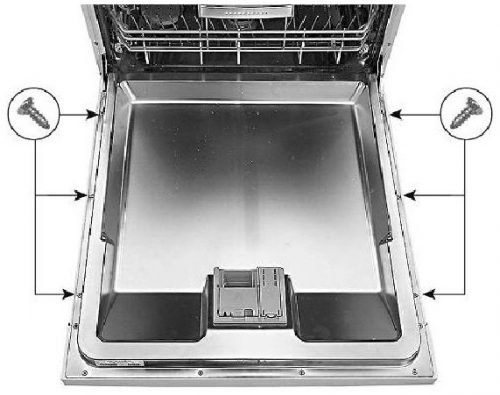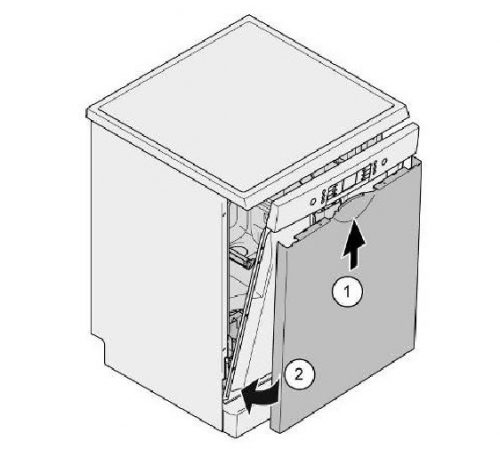 Removal
Remove outer door by removing the 3 screws on each side of the inner door.
Panel screws
It is not necessary to remove the topmost 6 screws in order to remove the outer door.
Take hold of the sides of the outer door to prevent it falling down.
Installation
Position insulating mats and force sensors.
Close inner door but do not engage.
Push outer door with the upperside at an angle under the fascia.
Press outer door onto the inner door.
With the door open slightly, screw together from inside.